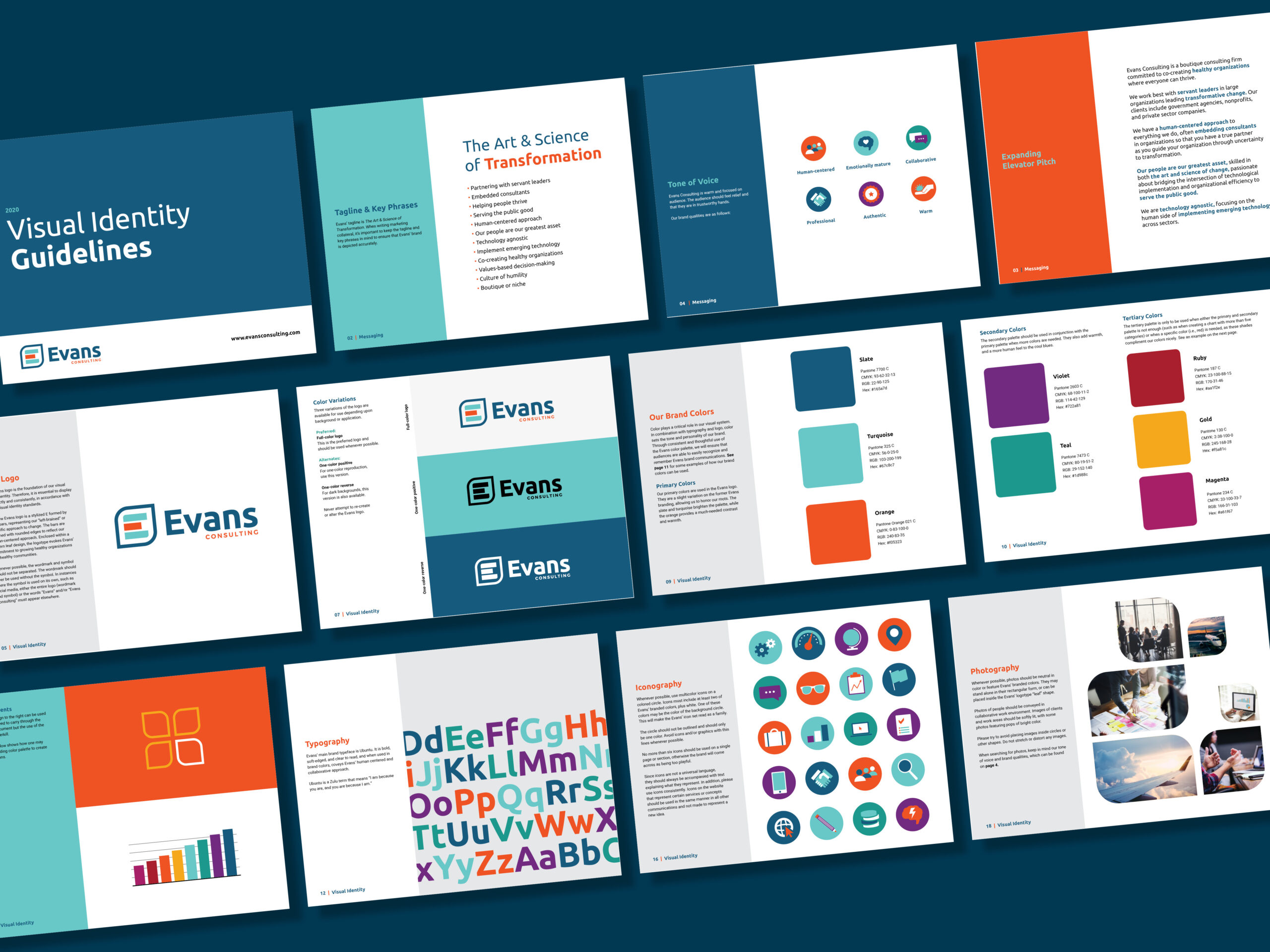 How do you reposition a consulting firm to be a leader in organizational transformation?
Through 2019 and 2020, Brevity & Wit (a strategy and design firm I create with), led Evans Incorporated through a brand analysis and visual identity overhaul. This included internal and market research, an updated brand story and messaging, a new visual identity, and strategic integration. The challenge was to create a brand identity that respected Evans roots and did not alienate existing government clients, but was flexible enough to attract and grow business with private sector clients. Therefore, Brevity & Wit centered their work on developing the brand story, which allowed Evans to see itself as a protagonist in a bigger market place.
Lead Strategist: Minal Bopaiah
Lead Designer: Sophia Greenbaum
Junior Designer: Tarine Wright
Developer: Todd Zeldin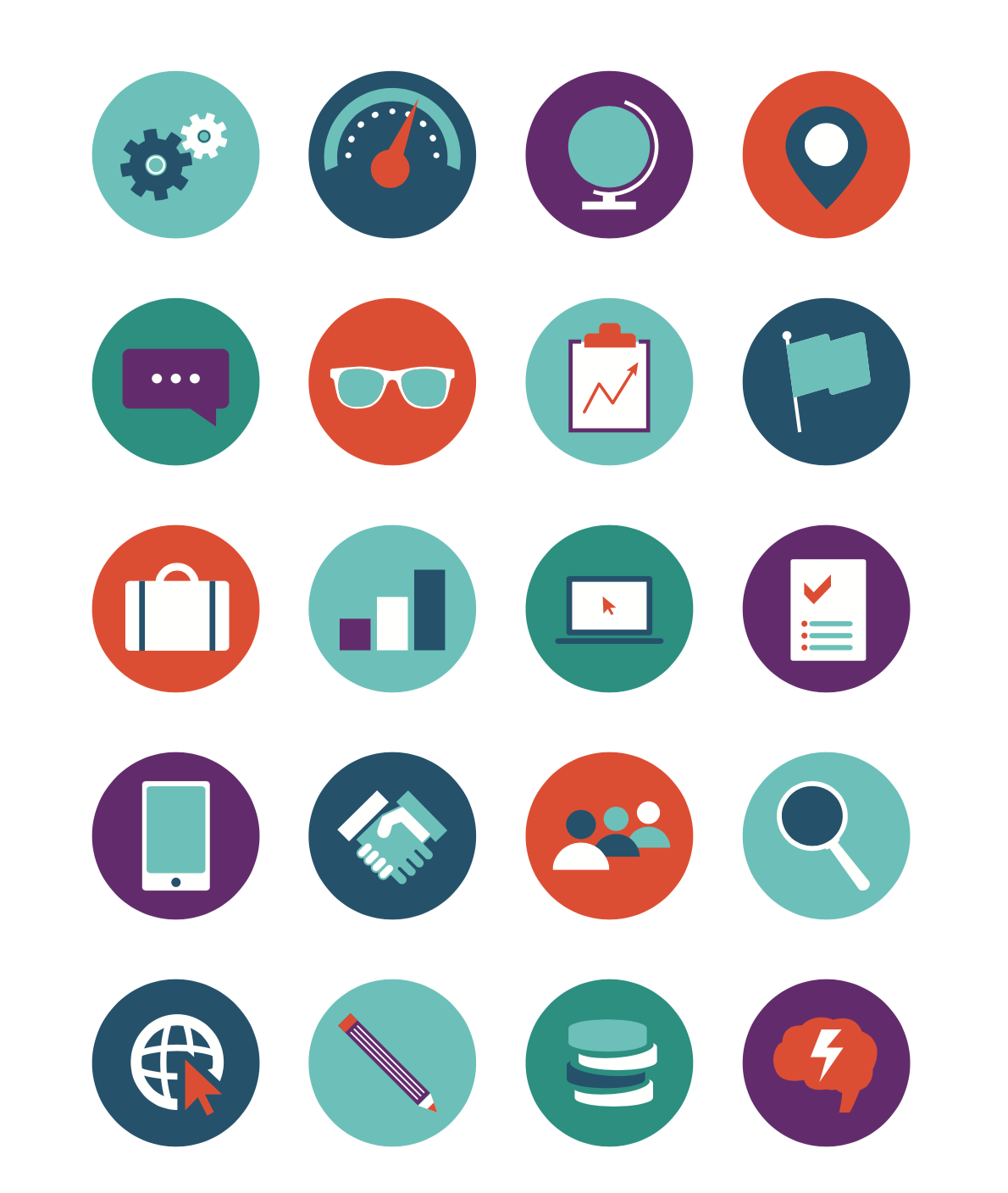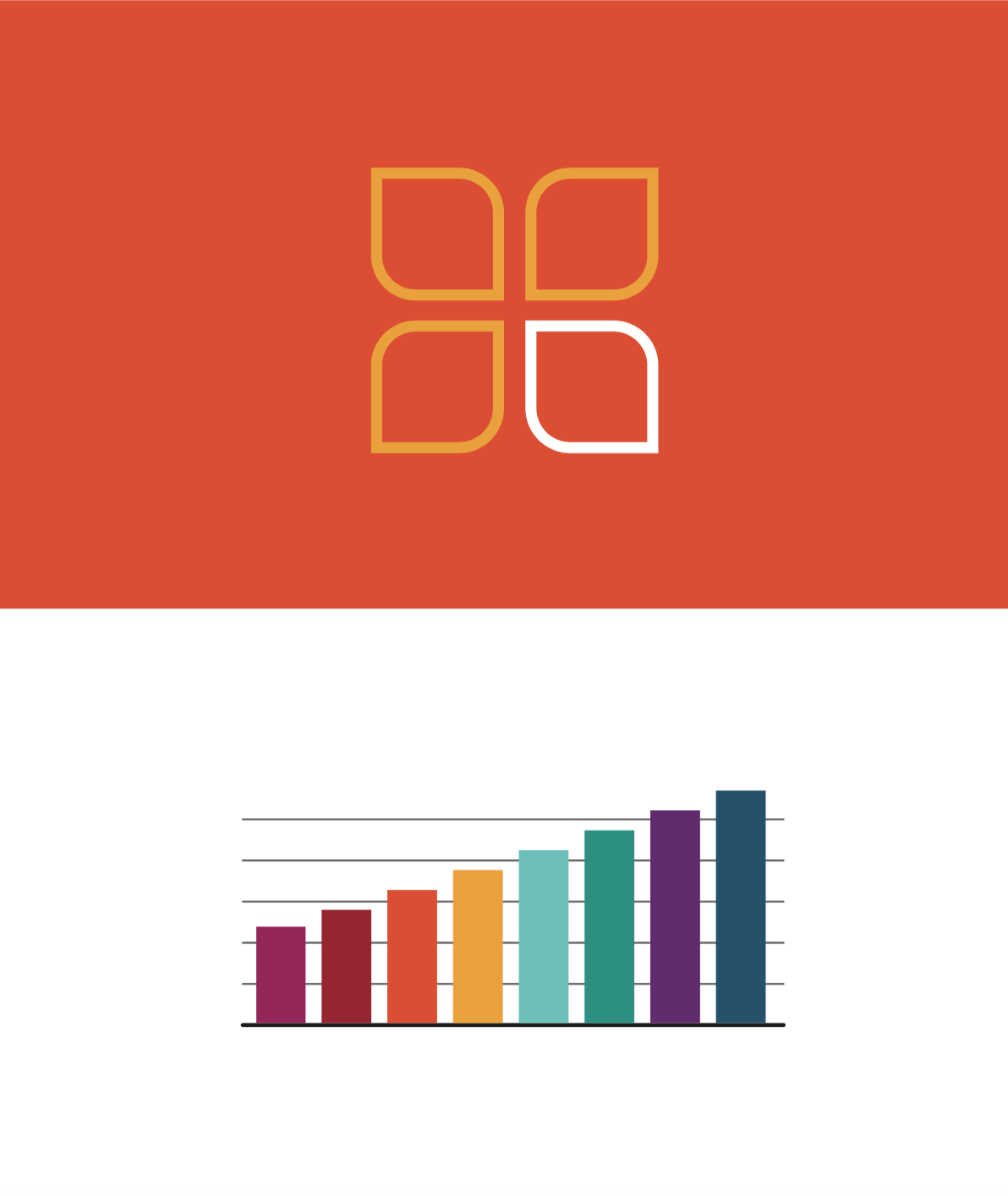 The process of transforming Evans Consulting:
We began with stakeholder interviews around the company, and leaned into market research of both the public and private sectors. It was clear that Evans knew who it was, but there was no real consensus on who their ideal client should be – answers varied from the Department of Defense to small nonprofits. Given this, we created a brand story that would allow them to grow and explore who they are under new ownership while still maintaining a consistent brand identity. We also evaluated the name and recommended Evans Incorporated change their name to
Evans Consulting
to attract more private sector clients. And we created a brand that would subvert people's implicit biases.
Given that Evans was founded by a woman, the previous branding had a coldness that did not interfere with the "human-centered" moniker the company touted. With two male owners, we realized we needed to warm up the brand a bit so that the human-centered factor would be conveyed more easily. Thus, we provided them with a new logo and a vibrant color palette that met accessibility requirements for low-vision users. The brand guide we developed included key phrases and a sample elevator pitch, but choosing to highlight key phrases instead of creating boilerplate copy, we evoked the "human-centered" nature of the firm to ensure employees could talk about the brand both consistently and in their own voice.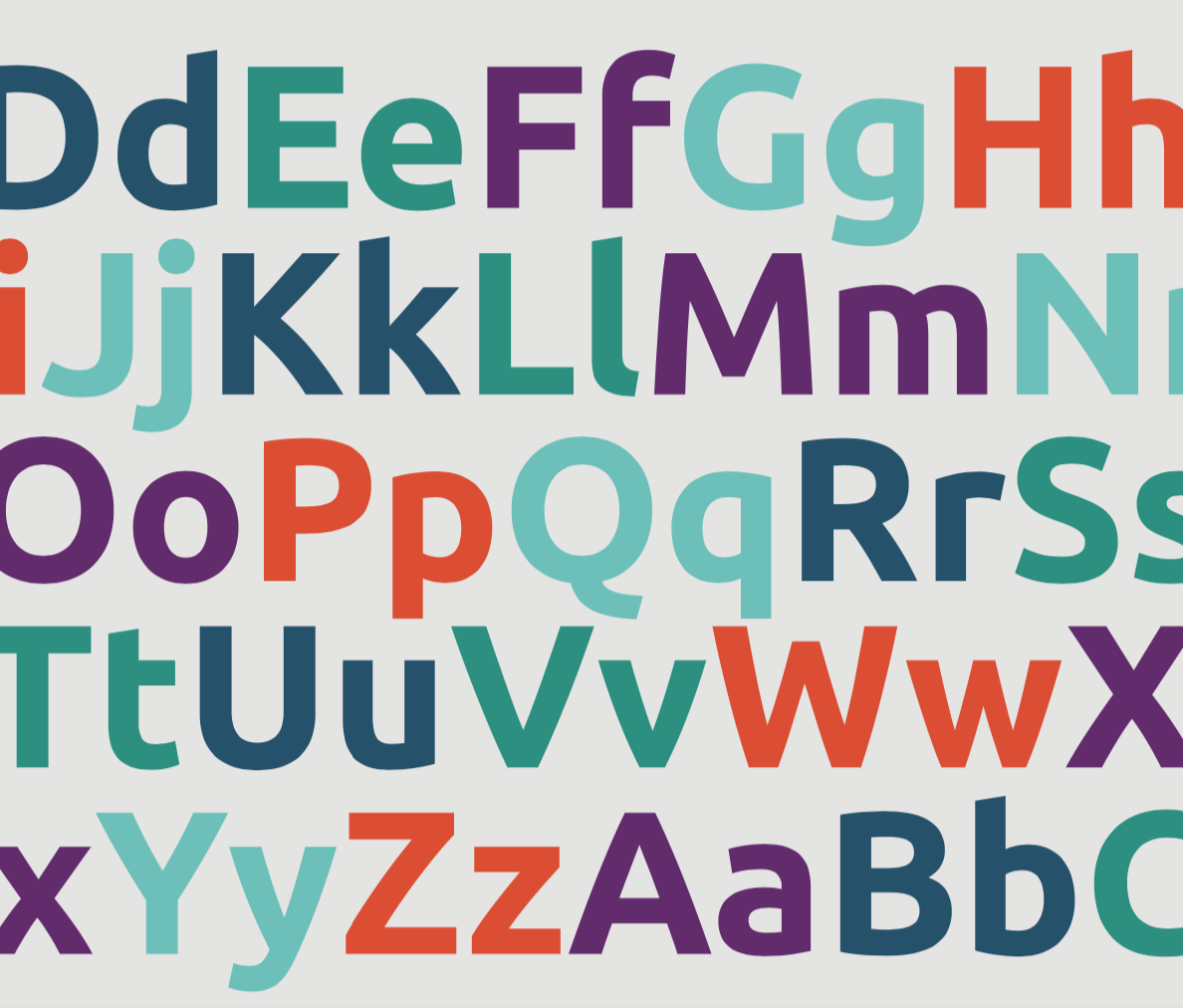 In order to accomplish Evans' brand analysis and refresh, Brevity & Wit pursued the following activities:
Internal research: Reviewing existing documents outlining brand positioning and interviewing critical stakeholders tied to the organization.
Market research: Conducting market research to validate the new messages Evans had already created and glean additional insights that may inform messaging.
Brand story and top line messaging: Synthesizing the research garnered in the steps above and developing a short and pithy brand story that could be easily communicated to staff, clients, and external partners.
Visual identity creation: Developing a visual identity that included a new logo, brand guide, colors and typography, icons, PowerPoint and Word templates, and sub-branded identities.
Web design and development: Redesigning, redeveloping, and relaunching the Evans' website to be aligned with the new brand story and visual identity.
Strategic integration: Working with stakeholders ​​to help key roles understand how the new brand story would influence product and service offerings, capabilities, and culture.