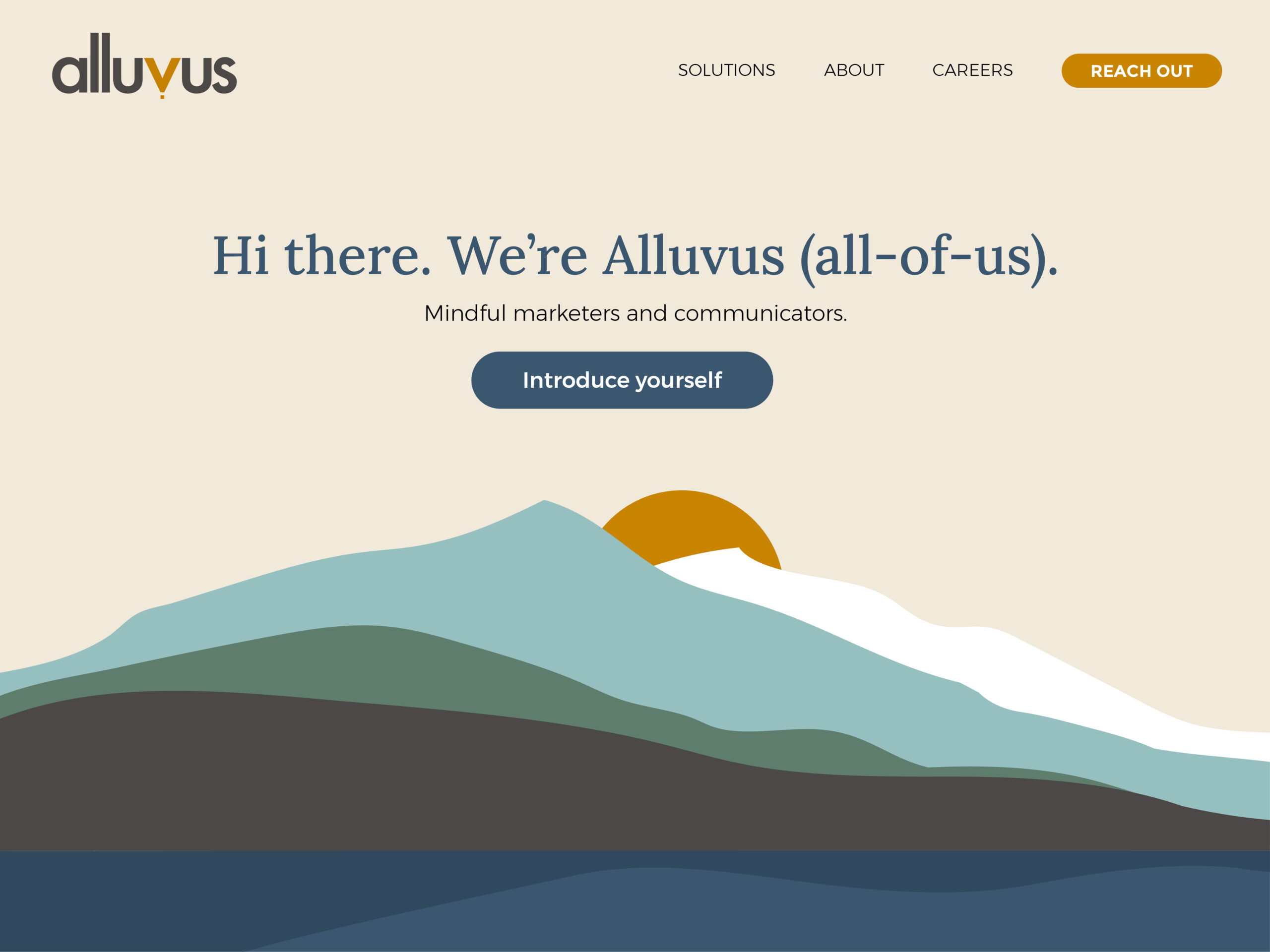 How do you revision a marketing agency to make it mindful?
Alluvus is a mindful marketing and communications agency, specializing in strategy, marketing, and creative. In need of a refreshed visual identity, I worked closely with the Alluvus team (as a part of Brevity & Wit) to capture their core values of being meaningful and honest partners.
Since Alluvus' principles are strongly integrated into its messaging and brand, the agency needed a leading digital presence to reflect its heart and mind. 
Lead Designer: Sophia Greenbaum
Developer: Reston Tech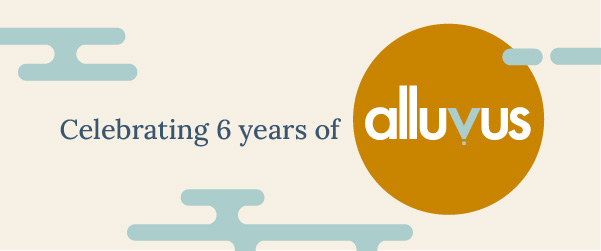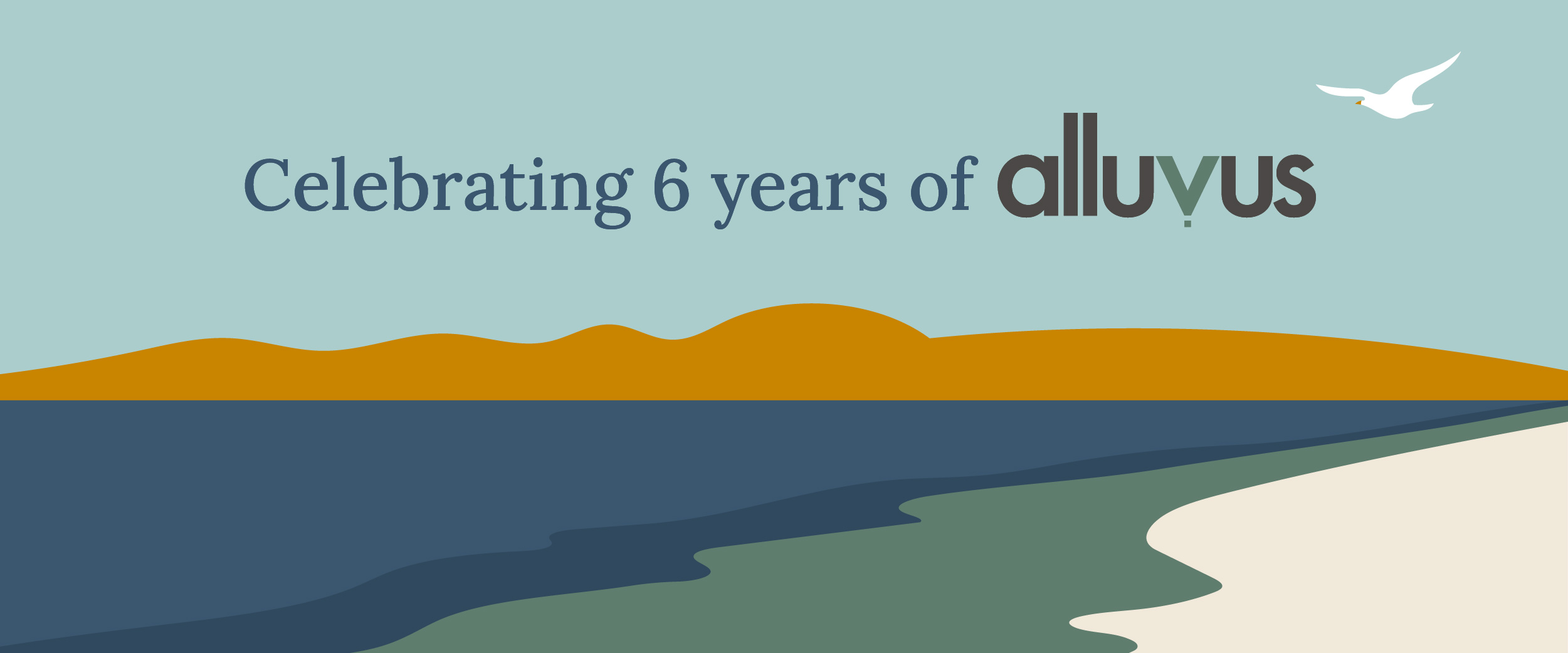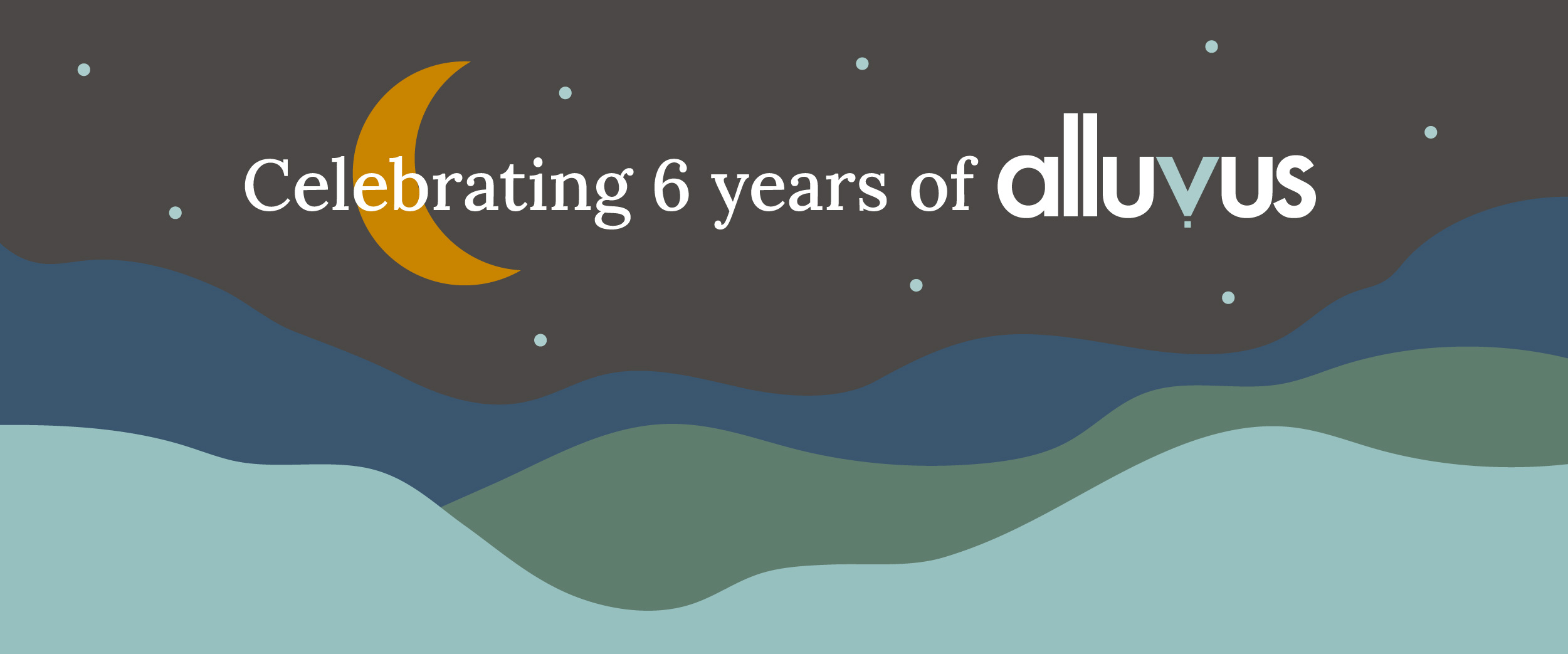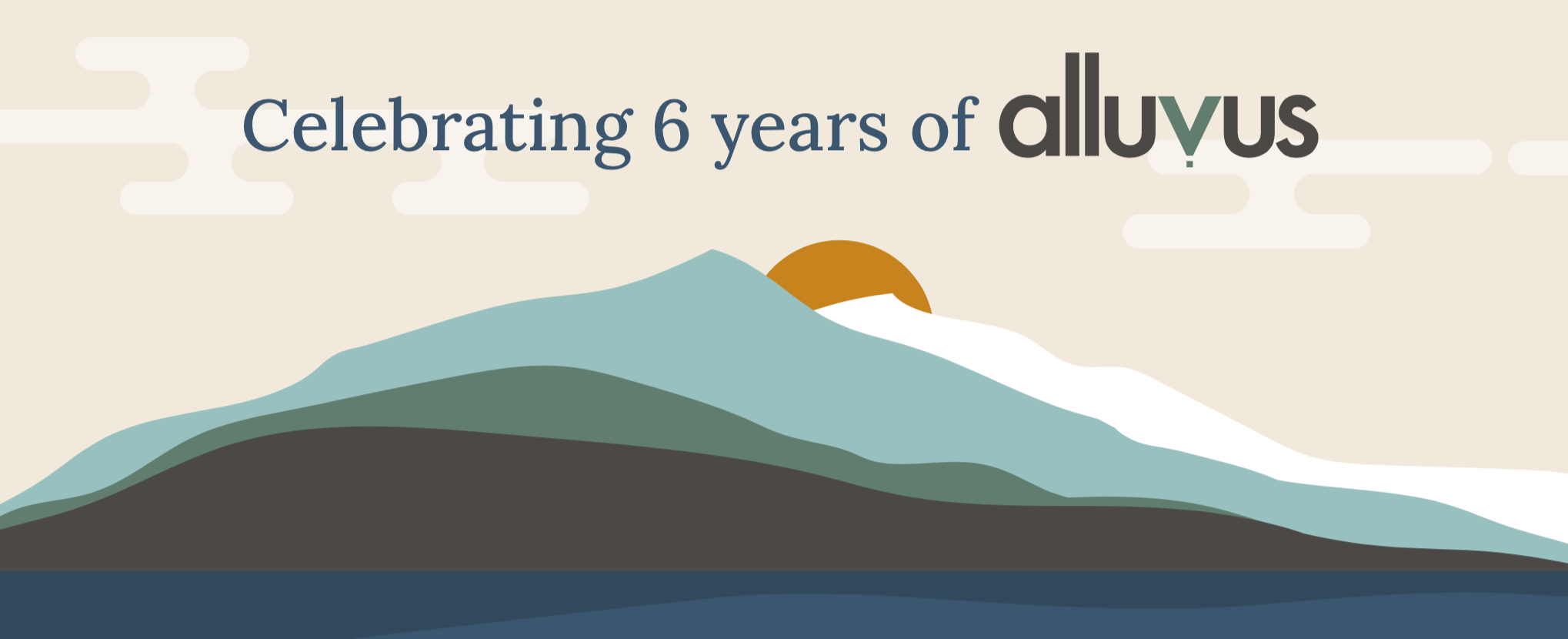 The process of transforming Alluvus:
In order to visually capture the mindfulness of Alluvus, the first step was to develop a calming color palette that also met accessibility requirements for low-vision users. Once the color scheme was established, the logo was updated to reflect the new palette and page designs for a website revival commenced. 
To hone in on the agency's messaging and partnership-based approaches, custom illustrations of natural landscapes were created as a motif throughout the website. The imagery not only encapsulates Alluvus' mission, but it also leaves a memorable impression since each illustration is unique. The landscapes encourage website engagement as well, due to their systematic usage and animations throughout the pages.
The revised branding and website was launched on their 6th anniversary.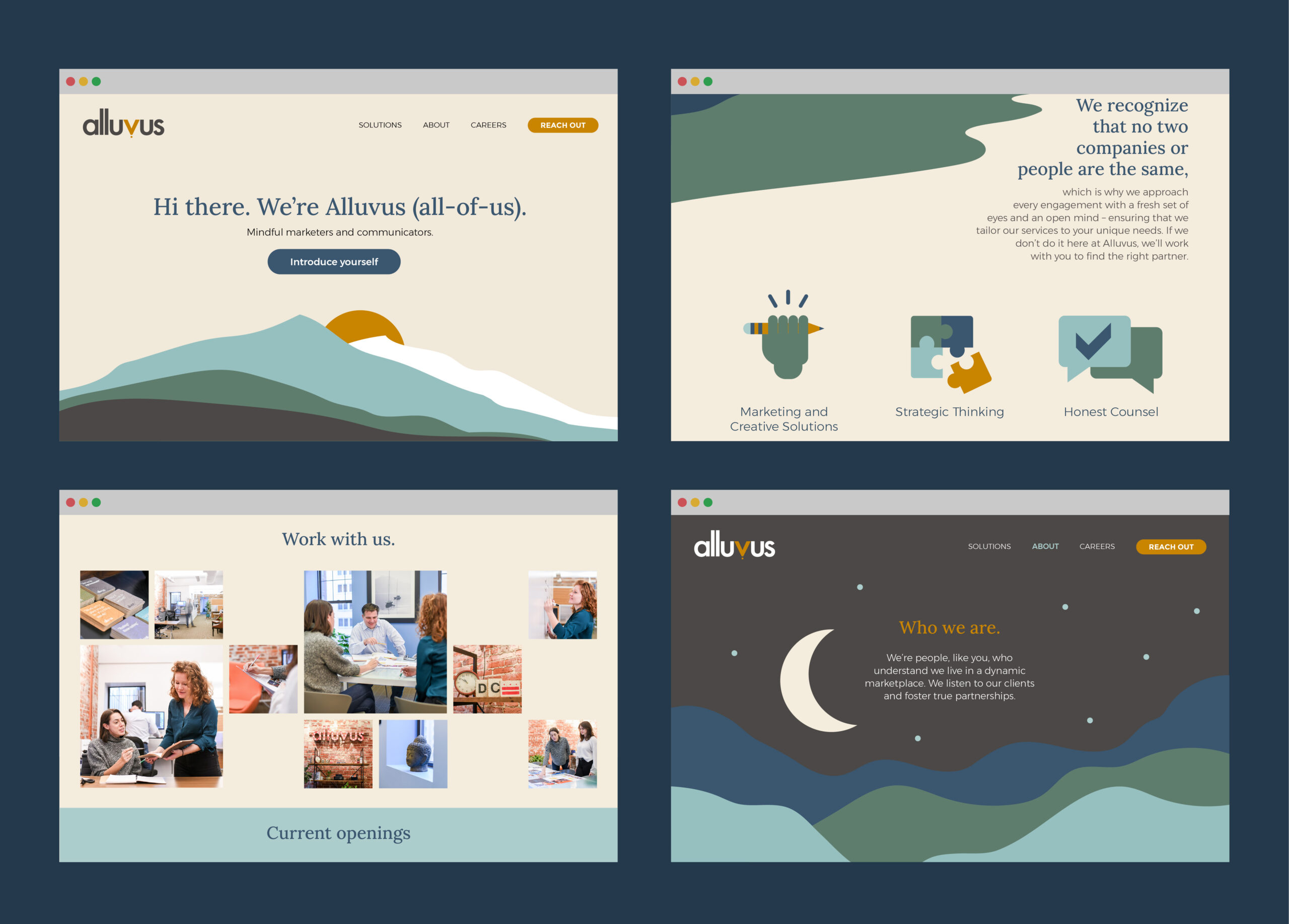 In order to accomplish Alluvus' brand refresh, the following activities were pursued:
Visual identity revision: Developing a visual identity that included a refreshed logo, colors, typography, icons, and PowerPoint templates. Creating custom digital illustrations of landscapes using the new branding.
Web design and development: Redesigning and relaunching the Alluvus website to be aligned with the refreshed visual identity. Working directly with a development team to have the pages up and running.
Marketing materials production: Working with the Alluvus team to develop imagery for their 6th anniversary, including graphics for email and social campaigns.
See the full Alluvus site here.